Top 10 Reasons to Switch to a VoIP Cloud Phone System
We've compiled a list of 10 reasons why you owe it to yourself to take your business to the next level of communications and switch to a VoIP Cloud Phone System!
You may be wondering why you should switch your business phone system from its current, but very outdated analog phone system, to the popular buzz of the business world – VoIP.  After all, why 'fix' something that's not broken?  Well, what if you could manage your voicemails and/or faxes, the same way you do emails?  Quick, virtual and with no paper trail to worsen your carbon footprint… VoIP cloud phone systems will allow you to do just that.  This is just one small yet enticing feature a VoIP system can offer you. Keep reading to learn more about the top reasons to switch to VoIP.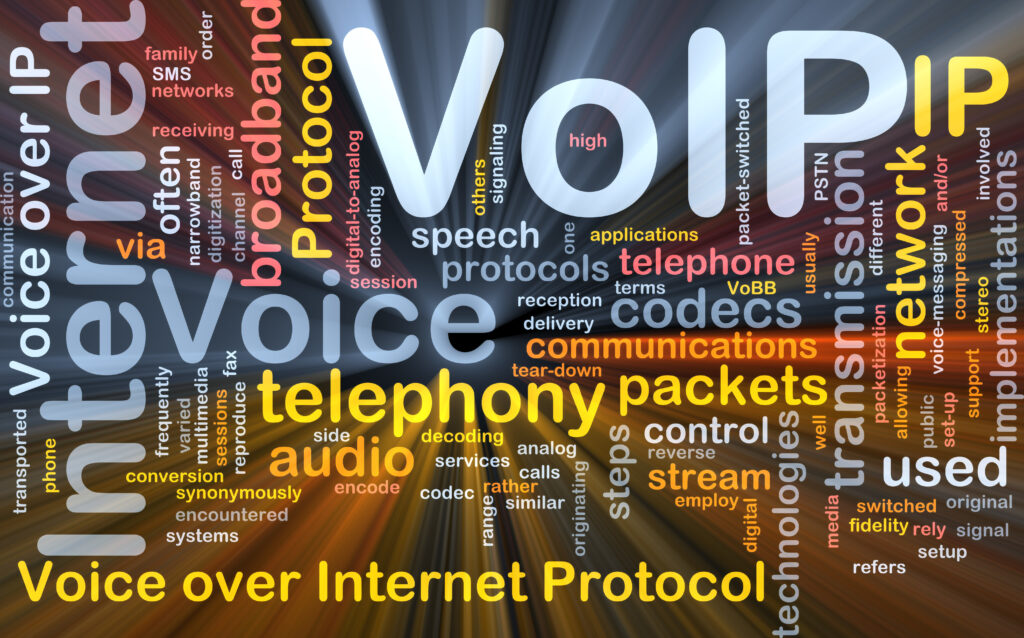 1) Convenience 
Now, you can take your business on the go. VoIP cloud phone systems allow you to make and receive calls, from your business phone number; virtually anywhere you are in the world where there is an Internet connection. The positive effects this portability can have on a business are practically limitless. Just connect your VoIP telephone to any Internet connection, and you're ready to start making calls, wherever you are in the world. In accessing your own online portal, you can manage all your calls and even your messages, anywhere you go.
2) Fun and Free Phone Features
VoIP customers can enjoy a plethora of fun and free phone features that will undoubtedly make employee work productivity increase. Some of these fun features include, conference calling, call forwarding, call waiting, voicemail to email, caller ID and call recording. Normally, many of these features that are included with a hosted VoIP provider, are additional charges through any other traditional phone plan.
3) Affordable Long Distance
In using any traditional phone company, Long Distance Plans are going to be quite pricey. This is because you are still using hard analog, wiring to place your Long-Distance calls. You're at a much higher risk of encountering one of the many issues that are associated with those traditional analog services/wiring. In using VoIP, since you are essentially connecting your phone over the Internet to make phone calls, your Long-Distance plan is going to cost considerably less. Many VoIP providers will offer either international calling plans or low per-minute international rates.
4) Cloud Based Solutions
All your data, including the actual recording of voice calls, can be saved and stored in the cloud. You can analyze your data for customer quality guarantee, helping to improve your service and overall company performance. Most credible VoIP companies will also offer a 'safety-net' feature. That means, even an emergency or natural disaster won't shut you down.
5) No Mo' Maintenance
In using a hosted VoIP cloud phone system, there's no need to constantly replace or fix unnecessary parts. There's realistically no equipment for you to purchase or maintain. The only hardware needed is the phone (Soft phone, IP phone or even Cell phone) and then everything can be done electronically through the phone's software. We recommend Polycom phones as the best hardware available for your VoIP phone system.
6) Only Pay for What You Use
In using a traditional phone system, you had to specify the number of lines or numbers you would need prior to your usage. Frequently, businesses would overestimate their need and therefore end up paying much extra for something not even being used. VoIP lines and numbers on the other hand, can be calculated immediately. This will ensure you are only paying for calls and services used.
7) Easy Upgrades
Upgrading to newer technology doesn't always have to break the bank. Through most hosted VoIP companies, the only hardware needed is the actual IP Phone, which can be programmed and upgraded remotely. Even the most basic phone models come equipped with a plethora of fun features and you can always make modifications later as your needs change.
8) Office and Employee Management
While using a VoIP cloud phone system will help you better communicate with customers, your internal business can also benefit from using VoIP by enhancing communication between employees. VoIP services make it easy for employees to hold phone conferences, share contacts, send messages and keep in constant contact with one another to keep workflow moving forward.
9) Toss your Fax Machine
Faxing has become more and more a wave of the past. However, some businesses do still need to send and receive the occasional fax or two. With a VoIP cloud phone system, you can electronically receive and send your faxes via email. It's a great way to minimize the use of paper and cut costs in a big way!
10) Service and Customer Support
There are two different sides and advantages to a VoIP user and the support received. The first side, as a user – you are going to receive a very detailed and hands on experience. Through your trusted VoIP providers' support, you will have a flawless online platform that you're able to tailor and custom to your own business needs. On the opposite side, as a business offering VoIP, you're able to act and achieve goals, along with deadlines, much faster. Through the extremely efficient and many accessible ways of communicating quickly with clients and colleagues, you're able to have quick and constant avenues of communication. So, you'll never miss a beat or a sale.